BGP Security Associate Certification
The BGP Security Associate certification is intended for individuals who understand the common causes of BGP incidents and the current best practices to prevent them.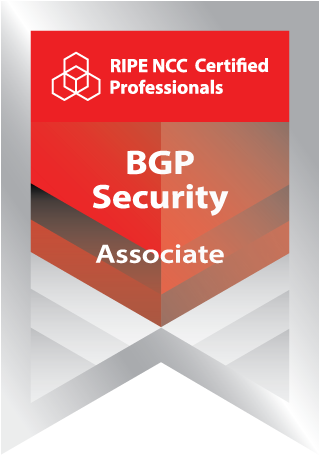 BGP Security Associate
A BGP Security Associate can choose the appropriate security measures to protect networks against common threats. They contribute to global routing security by making Internet routing more secure and reliable. A holder of this badge has demonstrated the ability to identify and analyse the security vulnerabilities of BGP, how those vulnerabilities can be exploited accidentally or maliciously, their impact on the Internet and how to mitigate the effects of those BGP incidents.
Interested? Download the official BGP Security Associate Exam Guide!
Fill in your details to download the official exam guide.
You will receive a confirmation email after you submit your details.