RIPE Database Associate Exam
Learn more about the RIPE Database Associate Exam and the resources that can help you prepare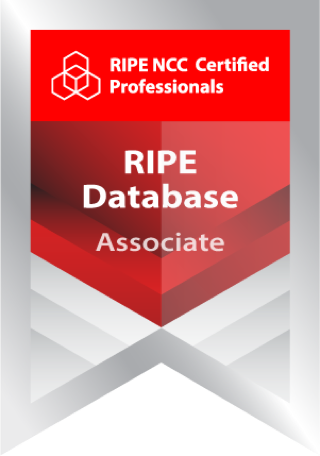 RIPE Database Associate
A RIPE Database Associate is proficient in searching for and interpreting data in the RIPE Database. Candidates who hold this certification have demonstrated the ability to update and register data in the RIPE Database. These candidates can use different flags to query IP address space (IPv4 and IPv6), as well as register assignments and sub-allocations by applying authority delegation mechanisms. They can also register routing policies, and set-up reverse delegation.
Download the RIPE Database Exam Guide
Fill in your details to receive the RIPE Database Exam Guide containing the recommended knowledge, question types and detailed outline of topics covered by the exam.
You will receive a confirmation email after you submit your details.